Electrically assisted Mountain Bikes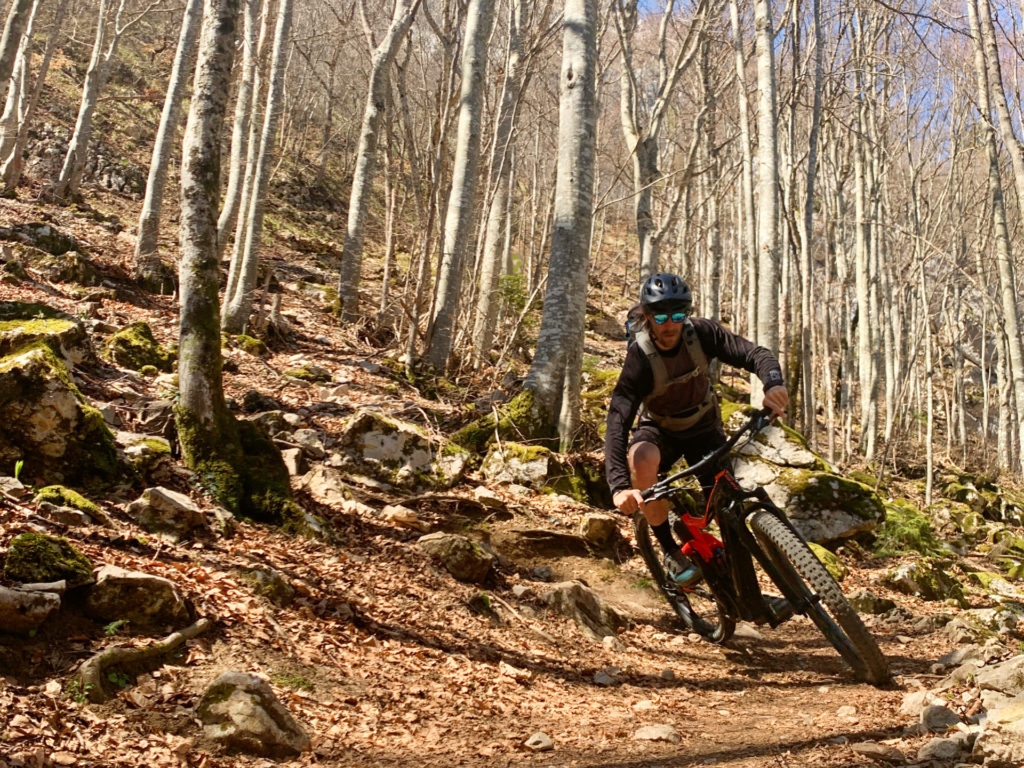 New to Taninges and the Vallée du Giffre, Bike Experience now offers a wide range of electrically-assisted mountain bikes for children and adults.
In partnership with GIANT Bicycles, discover a new way of cycling. Take more pleasure in exploring the trails of the Vallée du Giffre, from Mieussy to Sixt Fer à Cheval, via Morillon and Samoëns, by renting an eBike from our store in the center of Taninges.
Hard-tail or full-suspension, for 3 ranges of adult mountain bikes and 3 price ranges, take your pick! From €39 for a half-day and €59 for a full day.
All our bikes and guiding tours can be booked online 24/7!
The GIANT Fathom E+ is a maneuverable bike thanks to its accessible, comfortable geometry, 29-inch wheels and 120mm fork.
Easy and responsive, the SyncDrive Sport motor and 500 Wh battery provide up to 350% pedaling assistance.
Available in sizes S, M and L.
From €39.
The GIANT Stance E+ and the LIV Embolden E + are truly versatile all-mountain electric mountain bikes.
Dampened by 120mm of rear suspension travel and 130mm at the front, and equipped with a 625 Wh battery, they'll give you the performance you need to tackle any climb without a hitch, and the peace of mind you need to tackle any descent.
Enjoy the comfort of a telescopic seatpost.
Available in sizes XS, S, M and L.
From €49.
With its 29-inch geometry and 140mm/150mm of rear/front travel, the GIANT Trance X E+ is ideal for taming trails with maximum stability and balance. It's easier on climbs and more confident on fast, technical descents.
The GIANT Reign E+ is a competitive eBike in every aspect of enduro riding. Featuring a 29″ front wheel and a 27.5″ rear wheel, it offers superior handling and agility on technical terrain.
Our Performance eBikes are equipped with a telescopic seatpost and 625 Wh battery.
Available in sizes S, M, L and XL.
From €59.
The GIANT Bicycles brand: an international reputation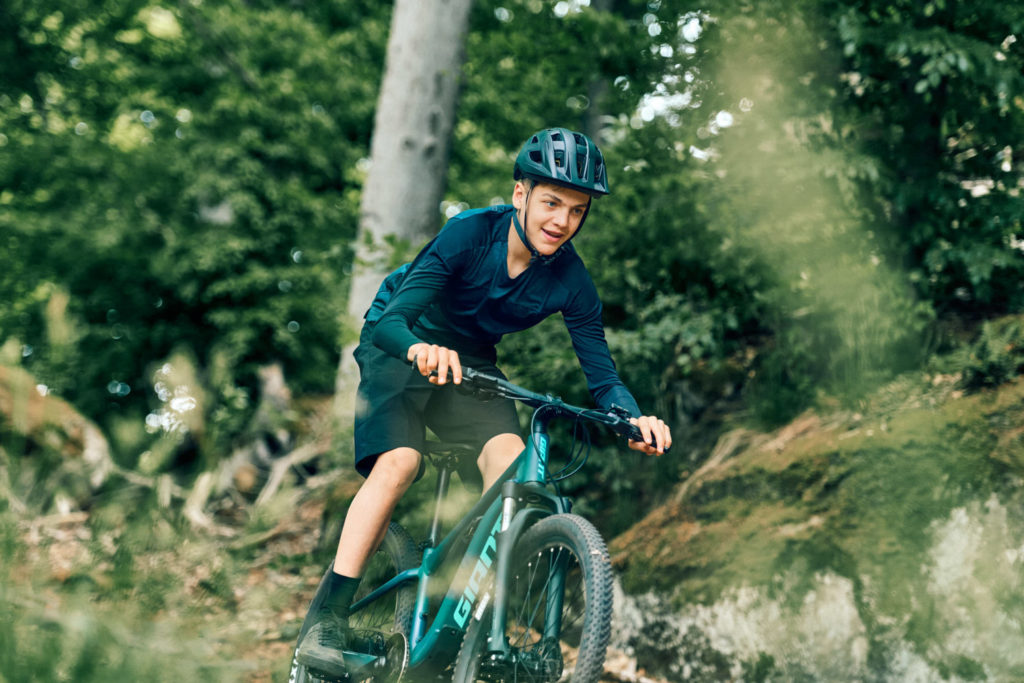 To make sure there's no jealousy in the family, and to encourage the youngest ones to take up cycling, we also offer 24″ and 26″ electric bikes for hire.
From the age of 8 or around 130 cm, your child will be able to benefit from electric assistance, thanks to the high-performance motor of our kids' mountain bikes.
If you'd like to be accompanied in getting to grips with the bikes in complete safety, you can book a guided tour today. Whether you're looking for a ride in the Vallée du Giffre or a discovery of more technical trails, our state-qualified instructor-guides will adapt to your level and your desires!
Push back the boundaries of what's possible for even more fun, with the whole family!
Stable and comfortable, the LAPIERRE Overvolt HT Kid 24″ lets you ride with confidence, with the Bosch motor providing smooth, gentle assistance.
The 400 Wh battery means your little one can keep up with you all the way!
Ideal for a child from 130 to 145 cm.
Designed to make young mountain bikers' outings even more fun, the playful, lightweight GIANT Talon E+ Kid perfectly combines a semi-rigid frame with electric assistance for a natural feel on the trails.
This little mountain bike features a SyncDrive Move rear motor and a removable EnergyPak Plus range extender that provides 250 Wh of power for long rides.
This bike is ideal for outings that don't involve steep climbs.
Ideal for a child from 140 to 155 cm.
Ride with your child with Kids Ride Shotgun!
Montée à l'avant de votre vélo, la selle Kids Ride Shotgun permet d'emmener un enfant de 2 à 5 ans. Et le sangle de traction permet de faciliter la sortie pour les petits jambes qui pédalent déjà sur leur propre vélo.
Add range to your GIANT electric mountain bike with the Energy range extender, which mounts directly on the frame in place of the bottle cage. This gives you an extra 250 Wh to explore the valley without worrying about your battery running low!

It's also possible, with a "Performance" rental, to set off with an additional 625 Wh battery. Ideal for long outings with steep ascents and descents!

And if you're planning a night out, the Ravemen PR1200 is just what you need!

Waterproof, powerful, with an adjustable beam from 50 to 1200 lumens with dual optics and dual LEDs, and remaining runtime display. Equipped with a USB output, it can also recharge your laptop if you need to!